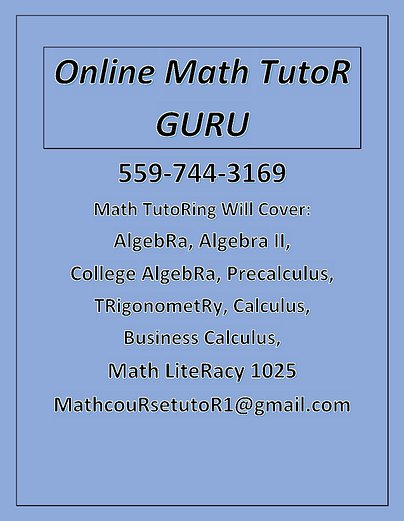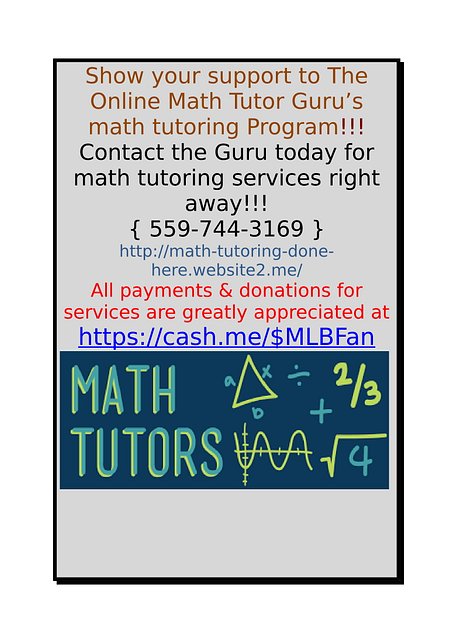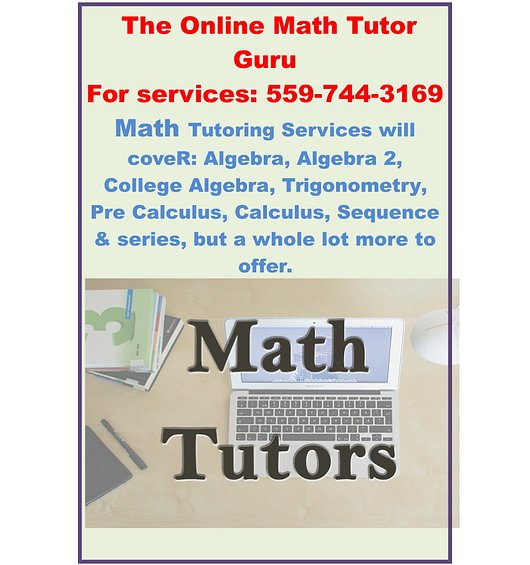 Math Tutoring done by a pro!
Online math tutoring services will be provided promptly!
Phone number = 559-744-3169
Call or text to set up appointments
Email: mathcoursetutoR1@gmail.com
Donations are accepted to help assist students that need funding to support their tutoring services.
All Payments & donations are accepted at
https://cash.me/$MLBFan
I also accept payments on Chime.
https://member.chime.com/member/move_money#/transfers/pay-friends
On Chime type in 6143779808 in the "To" box to pay & donate as well.
Thank you!


The Online Math Tutor Guru provides tutoring for Algebra, Algebra Two, Calculus, Pre Calculus, Trigonometry, College Algebra, College Technical Math and so much more.
Please contact 559-744-3169 for pricing.
C